"Bringing Enjoyment to the Families of our Community One Backyard at a Time"
Call Us: 559-442-1999
About Us
Certified Consulting Contractor
R. Lacy Interlocking Pavers was established in 1973. Since that time, we have worked consistently and offered clients the best hardscaping services. We have carved a distinct niche for ourselves in this industry and focus on providing consultation and high-grade installation services to commercial and residential property owners. Our team is here to help you make better-informed decisions about the types of hardscaping installations you want.

Just as we are committed to quality, we are also sincere and transparent in our approach. Whether you need a patio, or a pool deck built or a driveway designed from scratch, we are the company to call. Our hardscape designers are incredibly knowledgeable and take the time and trouble to provide you with all the information you need about different types of masonry products available on the market.

They will help guide your choices and offer their expert inputs on design and styling. This approach helps ensure that you get superb hardscaping features on your property. We also keep you informed about things like the work schedules and projected completion timeframes.

Our project managers and on-site supervisors make sure there is no undue downtime or that you don't overspend on the project. We hold ICPI and NCMA accreditation, so you can be confident our services will be up to industry standards.


Professional Consultation, Design & Build Services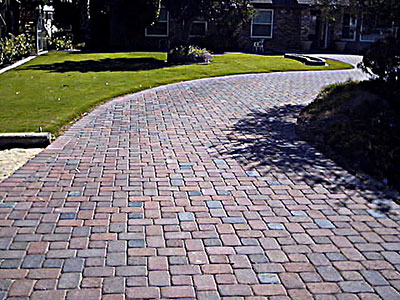 With over 45 years of industry experience, there is no project too complicated or difficult for us to handle. Our consultants are professional and skilled and extremely committed too.

We specialize in the design and build of features such as retaining walls, patios, fire features, outdoor kitchens, sitting walls, walkways as well as pool patios, walkways, pathways, driveways and more. The R. Lacy Consulting team strives to turn your vision into a reality, and our experts will work on your ideas so that your outdoor spaces are as you want them to be.

R Lacy subcontractors are here to provide contracting/consulting/design & supervision services for your hardscape project.

We have several full-service sub-contractors that work on the installation of your hardscape projects if needed.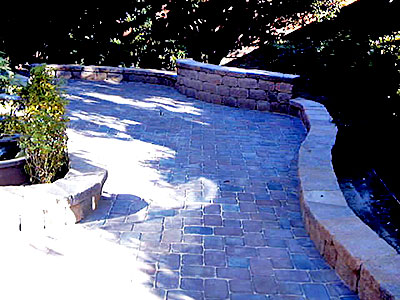 Services for Contractors- We are Certified Paver and SRW Retaining Wall Installers and Master Mason certification as well. You can hire us to train your technicians so they can handle your hardscaping project to industry standards.

Feel free to browse through our impressive portfolio and the Belgard Inspiration Gallery. Visit Houzz and check out our inputs on Idea Book- you will be amazed at the different applications that pavers can be used in.

If you go through the Hardscaping menu, you can see how paver units and unique hand-fitted wall systems can help create superb features on your property. You can also Download this Guide to help you create comfortable and aesthetically appealing outdoor spaces. Your landscape professional can also find some useful pointers and tips here.

Feel free to call us for consultation, estimates and references.
You can also click here a free online estimate.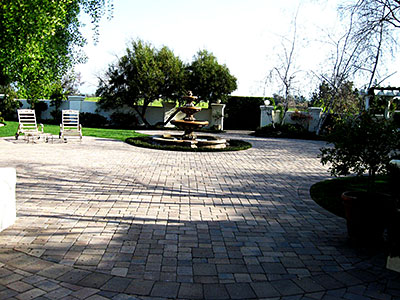 Advantages of Paving Stones:
Increase the value of your property
Four times more resilient than concrete
Easy to maintain and repair
Offers better weight distribution
Look unique and elegant
Long-lasting
Excellent Return on investment
Disadvantages of Concrete:
Cracks in concrete surfaces lower your home's value
Concrete can't be repaired without some patches showing up
It does not flex when under stress, and that causes cracking
Does not make a style statement and looks very unexciting
More expensive in the long term

For any more information about our paver driveway design and installation services, feel free to contact R Lacy Interlocking Pavers at 559-442-1999 or through this Online Form, and we will call you within a short while to discuss your project details.